PROJECT STUDY OVERVIEW
=================================================================
The Birth of "Instafood Machine"
An automatic burger french-fries and drinks machine in one!
---
ORIGIN OF THE IDEA
Introduction...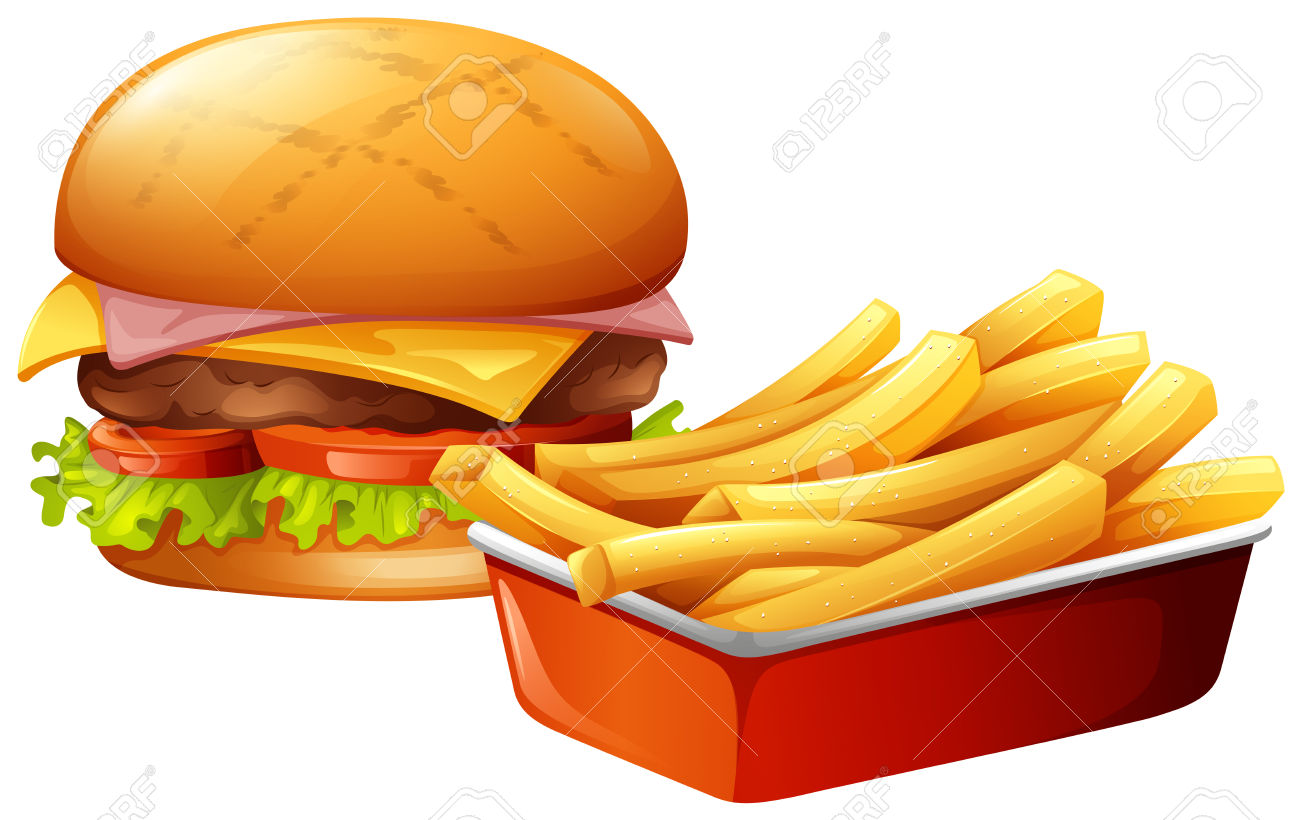 Nowadays, burger and french-fries have become a demand food in the society especially here in the Philippines. Burger is one of the main foods Western people eat every day, and now, of the whole world. Those foods are brought to us by the Americans during their governance here in our country. As time continues running, varieties of burgers and French fries are created for the satisfaction of the consumers.
Studies and Surveys show that two of the very in-demand foods here in the Philippines are Burger and French Fries.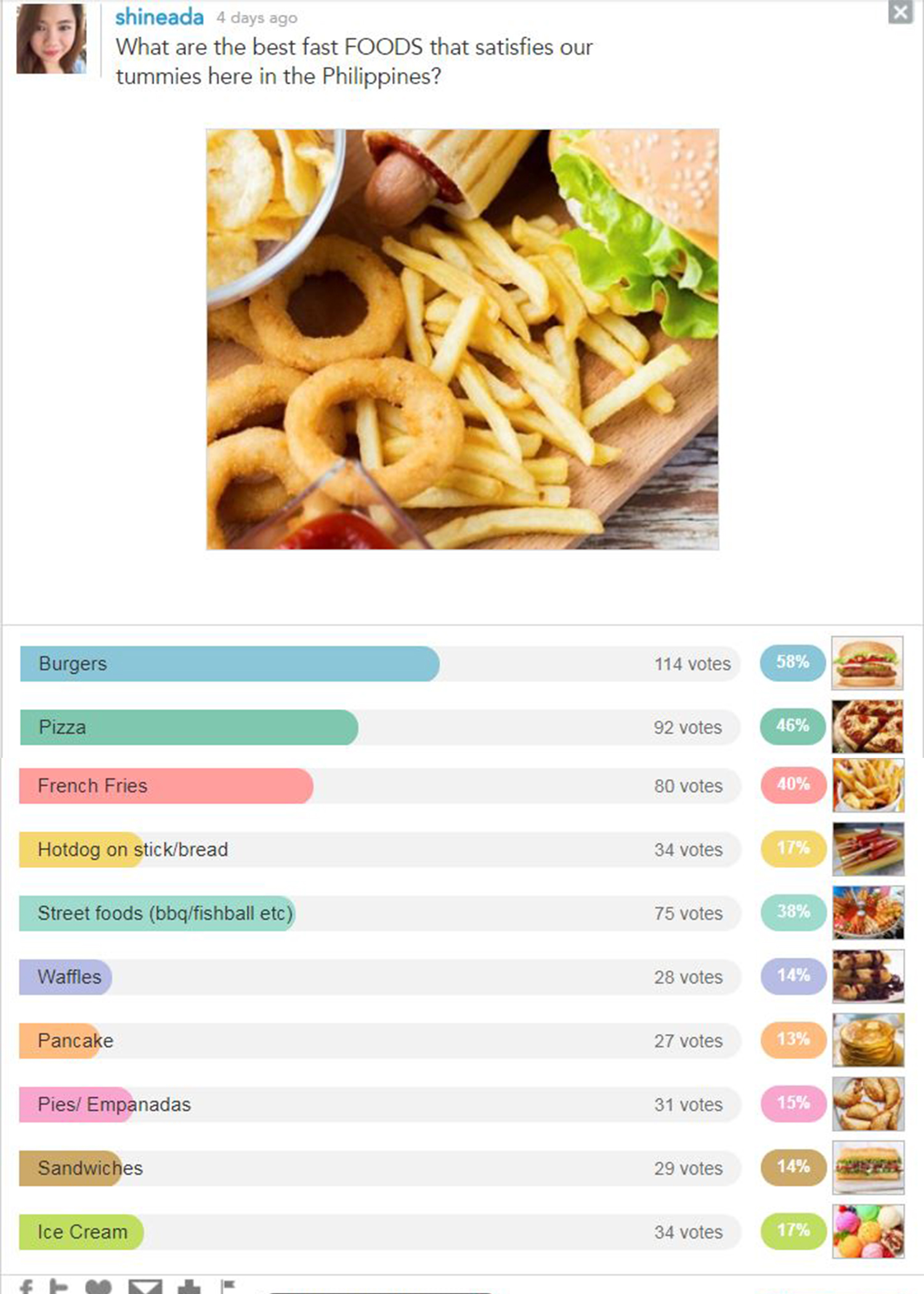 That's why with the increase demand of these foods, there is also an increase demand in fast food chains. Wherever you go and wherever you look, there's always a fast food chains accessible to people in different corners. On the other hand, business owners are really benefiting due to the continuous increase with their sales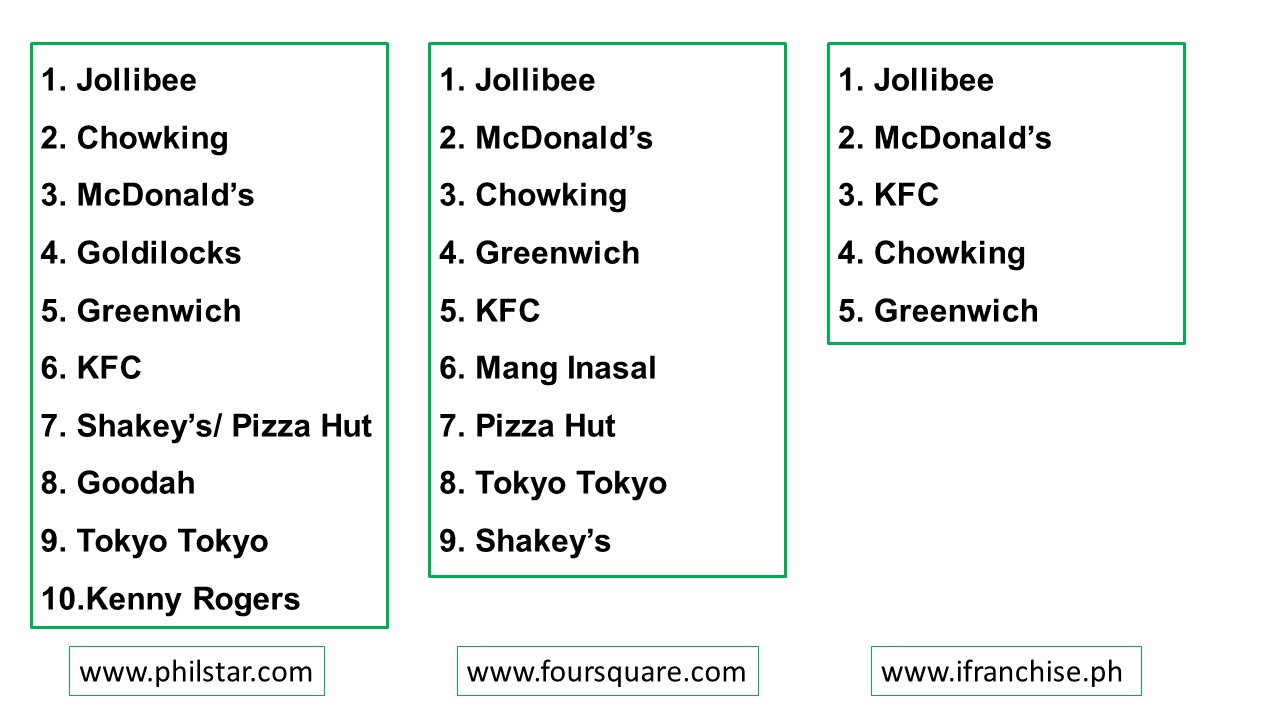 Due to those trends, the idea of creating a machine that will automatically produces burger and fries pop-up from my mind.
---
SUPPORTED DOCUMENTS
Not mentioning its nutritional facts, there are also a lot of reasons why Flipinos love burgers and French fries. Even though burger and French fries fast foods has many disadvantages there are still reasons why there are still very consumable.
REASONS WHY FAST FOOD BURGERS ARE VERY CONSUMABLE: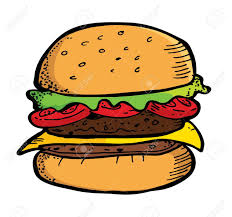 Health benefits:

Optimal Iron Levels
Proper Red Blood Cell Functions
Rich Protein Source
Vitamin B-6 for More Support

Can easily found in some place even in a village or town
Easy to make, we only need a sliced bread roll and a patty. Things like lettuce, tomato and others actually do not require. It is only makes burger tasted more delicious. If we do not put those things, it will just fine
It also save our time. When someone who returns home after a whole day working, they must be tired and hungry and also need some that served quickly. So, the perfect food is only burger or pizza.
his food is also save cost. Burger is not too expensive and not too many ingredients that we need to cook a burger
REASONS WHY FRENCH FRIES ARE VERY CONSUMABLE: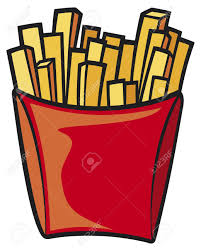 Some health benefits:

Treat internal bleeding
Enhance immunity
Supports digestion
Lowers cholesterol
Treat arthritis
Prevent cramps
Aids function of brain
Reduce stress
Eliminates free radicals
Provides energy

French Fry Varieties
Very friendly in many food-specific diets
For 90 percent of kids, potatoes -- in the form of french fries -- are their only constant vegetable.
43% of c-store foodservice consumers choose fries for lunch and 38% choose them during dinner hours
Top choice among the 76% of consumers who visit c-stores specifically for a hot snack
primary draw of restaurant menus
REASONS WHY FRENCH FRIES ARE VERY CONSUMABLE: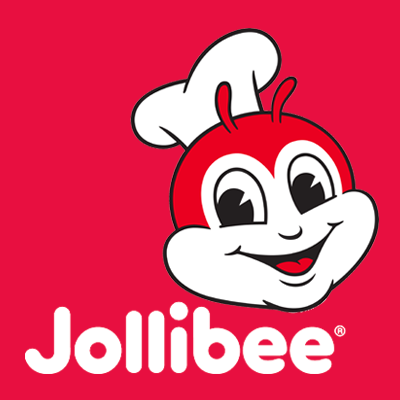 You can save money because fast food tends to be cheaper than the alternatives
You can save time as there is very low or no waiting time for food to be served.
There are many healthy fast food options now so no need to eat fat-filled burgers and fries.
Fast food - a modern approach to food consumption that provides food service within reach
---
PROJECT OVERVIEW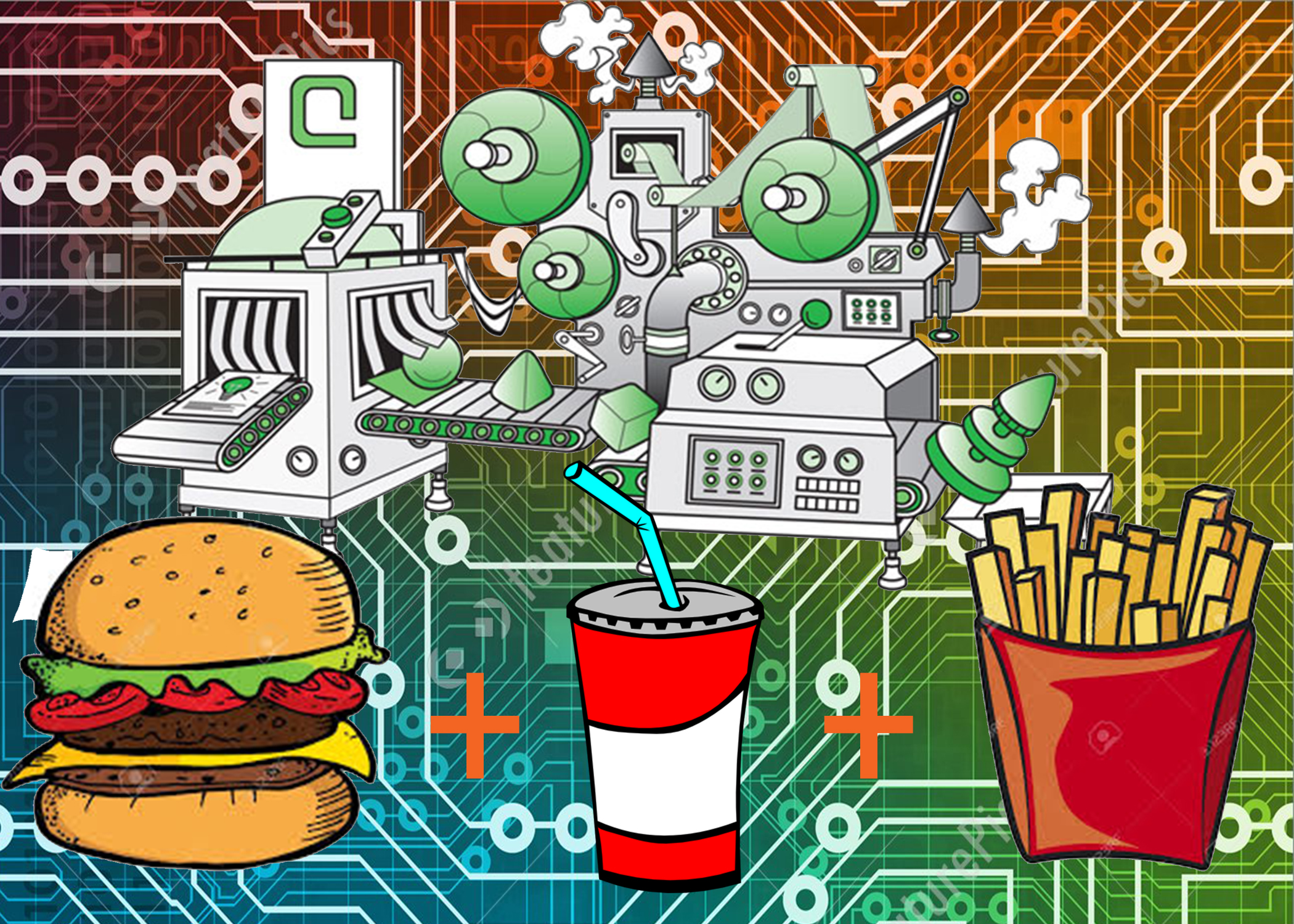 WHAT IS INSTAFOOD MACHINE?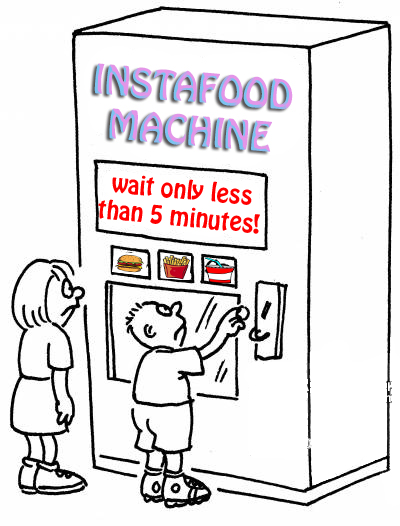 Instafood comes from the word "instant" and "food" that denotes an automatic instant food maker. Instafood Machine is an automatic burger, French fries and drinks maker, meaning, it doesn't require the aid of human to cook and serve the foods. It is fully self-cooking machine that will be just operated by a consumer who wants to buy. It acts like a Vendo machine that is being inserted by a coins or paper bills to produce an order. It only produces an item available on the machine's list (Burger, French Fries, Drinks and its customized variety).
HOW DOES IT FUNCTION?
User will start a new order by clicking the button for this function.
User will choose his/her order from the list of available items by just clicking the button for this function
The Machine will summarize and confirm the order. User will need to confirm this
After the confirmation, the machine will compute the total price of the order
User will pay for the price by inserting the correct amount of coins or paper bills to the machine.
User will confirm the total amount inserted
The machine will compute if the money inserted is sufficient to the total price. It will provide change if the money inserted exceeds the total price and it will abort the order if it lacks
After the order was paid, the machine will start processing the order. User needs to wait for about a certain time before the order will finish
After the Machine finished processing the order, it will comes out and ready to pick up
The machine will generate an order number and receipt.
The machine will be in stand by and wait for a new order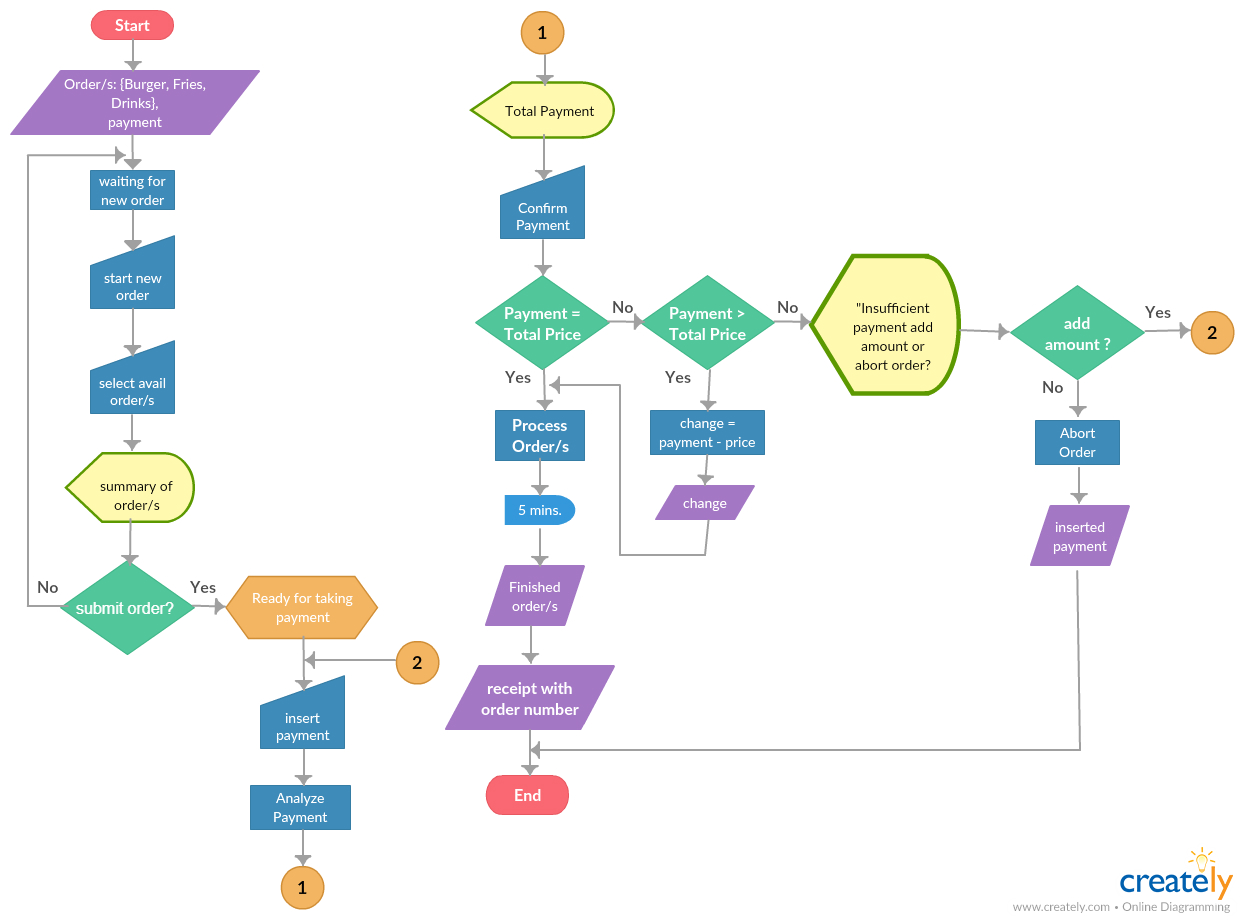 WHO WILL BENEFIT FROM "INSTAFOOD MACHINE"?
Ordinary Consumer

Cheaper price of foods means affordability
Efficient since foods can be serve within just a minutes.
Saves time, money and effort
It really satisfies their hunger

Business minded people

Due to the fact that Burger and French Fries are very consumable and almost 80% of the society are ordinary people, it is a good idea for new entrepreneurs to start their business. Why?

Products are already in-demand
Low business capital with a high profit
Can be place just in front of their house. No need to look and buy for a place.
No need to hire and pay for people who will cook and serve the foods
Minimal supervision and maintenance
Easy Monitoring of sales trend

Machine Builders/ Engineers

Since they are the people who will create the machine, they will enjoy the following benefits:

Profit from building machines from their client
Good practice due to the application of their knowledge, skills and talent
Good subject for exploring innovation
Able to earn and learn at the same time

Suppliers of Raw Materials

Increase with their sale
Continuous progress of their business

Mother Earth

No emitted pollution
No harmful chemicals that can destruct the nature. NOTE: just observe proper disposal of wastes
Full use of available resources depends on the creativity and resourcefulness of the builders

Project Study of ECE students

Easy to make, just a simple innovation
Materials to use are already available
Lots of ideas for inspiration
Plenty of references
Realistic program, circuits and design
Strong background of study and supported documents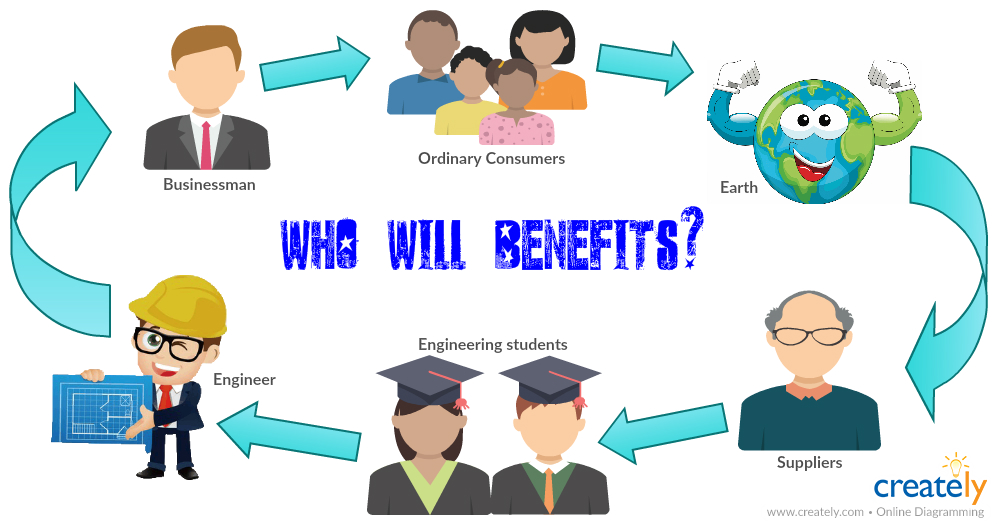 ---